CLAMP items
please read
this
before purchasing anything from me.
Links to;
Code Geass Merchandise
Kuroshitsuji/ Reborn Merchandise
Stationary and miscellaneous items
Chobits Trading Cards
CLAMP in Cardland cards
CLAMP Tarot Collection
Gashapon/Charms
Other Anime/Game goods (Includes hetalia, 07-ghost, Rozen Maiden and Touhou)
Shitajiki
SERIOUS OFFERS ONLY. Thanks.
Clamp in 3D-land figures; $8 each, $33 for 5
*I do have extras so please ask if interested :)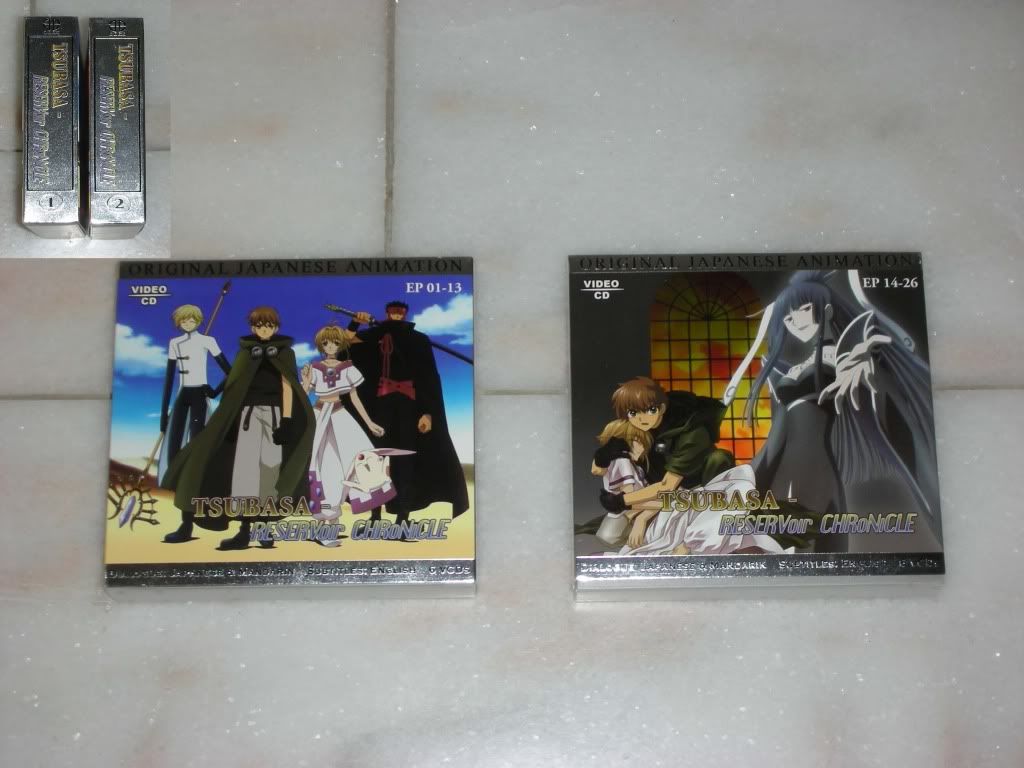 [Odex] Tsubasa Anime CD's $26 each, or $48 for both
*Japanese or Chinese [Putonghua] Audio
*English Subtitles
*opened but never watched
Chobits Cards
[HERE]
Clamp in Cardland Cards moved
[HERE]
CLAMP no Kiseki Vol 4 (Japanese booklet only);
$8
$6
X Trading Cards- Limited Edition II; ONLY $4 PER PACK
Each pack contains the exact same 9 cards as shown above.
*only 4 packs left
Kobato Clearfile: $8
xxxHolic Kei clearfile [front/ reverse]: $8
Holic Shitajiki [left]: $5
SOLD
Holic Shitajiki [right]: $7
Tsubasa shitajiki: $10