Links to;
Code Geass Merchandise
CLAMP Merchandise
Japanese stationary and miscellaneous items
Chobits Trading Cards
CLAMP in Cardland cards

Gashapon
Other Anime/Game goods (Includes Hetalia, Ouran, Vampire Knight, 07-ghost, Rozen Maiden and Touhou)
Manga
Shitajiki/Magazines/Artbooks
Others:
Shipping/Trading Disclaimer
Wishlist
SERIOUS BUYERS ONLY PLEASE!
--- Kuroshitsuji ---
Agni/ Alois PPP figures: $8 each
Both are new and un-opened.
*Pictures on request
ALOIS SOLD.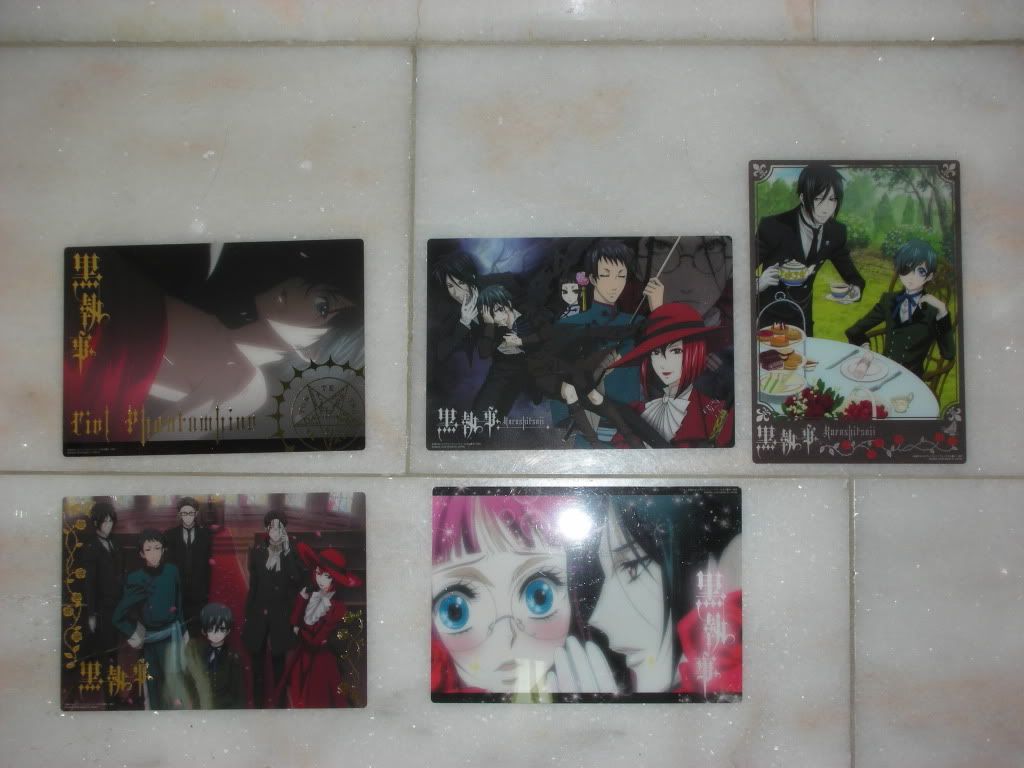 Clear Cards; $4.5 each
$21 for all 5
only Sebastian & Meirin one, left
SOLD
Hardcover notebook: $10
*each page is fully coloured
*8 different designs. Ciel and Sebastian only
SOLD

notebook: $6
*4 different letter sheet designs. Mostly of Ciel & Sebastian, but 1 design contains Soma and Agni as well.
Sold.

mini chibi ciel & sebastian notebook: $4
*the seal on ciels eye is printed on all the pages.
---Katekyo Hitman Reborn---
Huge Reborn Bag [Front/ Reverse]: $6
*Used once, but still in good condition

Mini notebook: $5
Reborn Folder [front/reverse]: $3
*extras available.

Tsuna figure: $10
*RARE



Hibari figure: $15
*RARE
Badges: $5 each or $8 for both
*Official goods